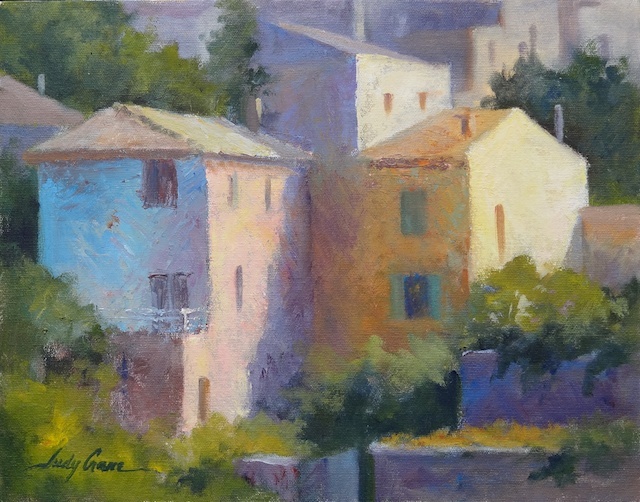 Welcome to the Fine Art of Judy Crane
Shadow Colors
Oil on Canvas
11"x 14"
This site is a virtual gallery of oil paintings by North Carolina Artist Judy Crane.
Welcome to my site. It is easy to move around here to see my artwork and information. I hope you will enjoy my work.
The Paintings are divided into collections to help you find what may interest you.
The Landscape section depicts primarily natural landscape paintings. Most of these were done in the studio using plein air studies, sketches and my own photographs as reference material.
The Urban Landscape collection contains paintings of towns, villages, street scenes and recreational activities. These are often inspired by my travels around the US and Abroad.
The Small Works and Plein Air Paintings are a collection of works done on location as well as other small pieces.
The Still life and Interiors collection contains artwork done from life and from photographs. These pieces exemplifiy my interest in color and my ability to capture the effects of light and shadow.
The contemporary works show the diversity of my artwork as I respond to events and experiences that captivate me.